Darrach Bourke suspended by FINRA.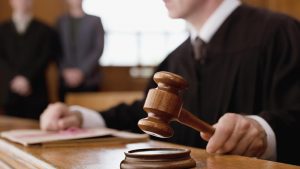 The securities attorneys at The Law Office of David Liebrader have opened an investigation into the securities related conduct of Darrach Bourke, a licensed FINRA registered representative formerly affiliated with Stifel Nicolaus, Summit Brokerage Services and Emerson Equity. On March 6, 2017 Darrach Bourke entered into an acceptance waiver and consent agreement with FINRA whereby his license was suspended for twenty days and he was fined $5,000.  The action related to the allegations that Bourke engaged in authorized transactions in his clients' accounts.
Darrach Bourke has been FINRA licensed to sell securities since 2007, and was affiliated with UBS Financial Services from 2007-2009, afterwards he worked for Stone and Youngerberg from 2009-2011.  From there he was affiliated with Stifel Nicolaus and Company, Summit Brokerage Services, and finally Emerson Equity.
FINRA maintains a database that the public can access to check the credentials of their financial advisors.  The website, also known as broker check contains a listing for Darrach Bourke, who is reported to have been the subject of four customer complaints during his time in the industry, one regulatory investigation, and five criminal incident disclosures.
The pending customer dispute that gives rise to this investigation concerns similar claims of unauthorized trading as well as an over concentration in risky tech stocks and "junk bonds."   Among the securities at issue are GoPro, Ambarella, Medley Capital Corp., Hallador Energy and Arlington Assets.  The client's personal account and IRA were concentrated in these and other securities of a similar kind.  As a result of the over concentration in these equities, as well as the unauthorized nature of the transactions the client suffered a $170,000 loss.  As part of our investigation we are interested in speaking with other clients of Darrach Bourke who were also invested in these same stocks, and whose accounts were traded without their authorization.
If you have information that might be helpful, or if you suffered losses in the same stocks investing with Darrach Bourke formerly of Stifel Nicolaus, Summit Brokerage and Emerson Equity, please call The Law Office of David Liebrader at (702) 380-3131 for a free, confidential consultation to discuss your legal rights and options.  Our firm takes cases on a straight contingency fee, with no money up front, and no money owed unless there is a recovery.
There is no charge for an initial consultation, so call (702) 380-3131 today to speak with an experienced securities attorney who will fight to recover your losses.
The Law Office of David Liebrader practices exclusively in the field of investment loss recovery.  For the past 23 years, we have dedicated our law practice to assisting investors who have been victims of investment fraud via fraudulent and unsuitable investment transactions.  During that time we have recovered money for over one thousand individuals, pension plans, trusts and companies.  The recoveries we have obtained via judgments, awards and settlements on behalf of our clients exceed $40,000,000.