CPR Radio Show Host Dan Levin Hit With FINRA Arbitration Award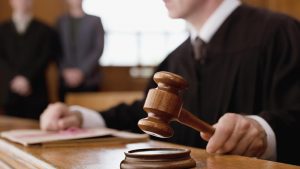 On May 19, 2017,  a FINRA Dispute Resolution, Inc. arbitration panel issued a binding arbitration award against Dallas based financial planner Dan Levin, host of the CPR radio show, who markets his services through his company Comprehensive Planning for Retirement. The award is in the amount of $241,547, and represents 100% of what the Claimant requested from the arbitrators at the hearing. FINRA arbitration award against Dan Levin
Also named in the award is Scott Schroeder a disbarred financial planner, also from the Dallas area.
FINRA issued the award after a panel of three arbitrators heard testimony and received evidence in support of the Claimant's claim.  The award is joint and several against Dan Levin and Scott Schroeder.
The basis for the award against Dan Levin is that he and his colleague Scott Schroder sold Life Partners' life settlements to a Huntington Beach client, who listened to the two men on their weekly Saturday morning radio show on the KABC affiliate in Los Angeles.
Life Partners is a Texas based life settlements company that brokered the sale of insurance policies from purportedly terminal ill people.  These insureds sold their beneficiaries' rights to receive the death benefit on the policy in exchange for an immediate discounted cash payment from investors.  Life Partners was the subject of multiple lawsuits over the past ten years, including proceedings brought by the SEC and individual investors.  After a large judgment against the company, the President put the company into bankruptcy, thereby preventing investors from being repaid.  The bankruptcy court then appointed a Trustee to oversee the Life Partners' estate, and to devise a plan to repay investors.  The plan was approved in November, 2016 after several years of discussion and debate.
While these events were unfolding, the Claimant filed an arbitration claim against Dan Levin and Scott Schroeder with FINRA, alleging that they sold unregistered (unqualified) securities, made unsuitable recommendations and breached their fiduciary duties in their sales of the Life Partners' life settlements.
After a full hearing in Los Angeles in May, 2017, the FINRA panel issued its award against Levin and Schroder, and ordered them to repay the Claimant $241,547.
In addition to the present award, Dan Levin and Scott Schroder were both previously the subject of FINRA regulatory actions concerning their promotion and sale of life settlements.  The FINRA findings against Dan Levin can be found here, while the action against Scott Schroeder can be found here.  In addition to the FINRA action, Dan Levin was the subject of an SEC action, while the state of California brought proceedings against Scott Schroeder.  Both Levin and Schroeder have been the subject of numerous customer complaints.
FINRA Code of Arbitration Procedure section 12904 governs the issuance and payments of awards. Key provisions of the rule are that the award may be entered as a judgment in any court of competent jurisdiction, after a motion to confirm the award is filed pursuant to state or federal law. Furthermore, unless the applicable law directs otherwise, all awards rendered under the Code of Arbitration Procedure are final, and are not subject to review or appeal. Grounds for overturning binding FINRA arbitration awards are extremely limited.
FINRA Rule 9554. Failure to Comply with an Arbitration Award or Related Settlement or an Order of Restitution or Settlement Providing for Restitution
provides that a registered representative or a firm that fails to comply with a FINRA arbitration award shall have their license suspended 21 days after notice of the intent to suspend has been sent.
Dan Levin and Scott Schroeder's registration and disciplinary history
In order to lawfully sell investments to the public, a financial planner must either be registered or exempt from registration
Dan Levin was registered with the following firms:
Titan Securities: January, 2014 to August, 2014
Berthel Fisher and Company: June, 2012 to September, 2012
Milkie Ferguson: December, 2004 to June, 2012
According to FINRA's CRD disclosure report, Dan Levin has been the subject of fourteen customer complaints and three regulatory investigations.
Scott Schroeder was registered with the following firms
Milkie Ferguson: October, 2003 – January, 2012
According to FINRA's CRD disclosure report, Scott Schroeder has been the subject of fourteen customer complaints and three regulatory investigations. Mr. Schroeder has been barred by FINRA,
 The Law Office of David Liebrader practices exclusively in the field of investment loss recovery.  For the past 23 years, we have dedicated our law practice to assisting investors who have been victims of investment fraud via fraudulent and unsuitable investment transactions.  During that time we have recovered money for over one thousand individuals, pension plans, trusts and companies.  The recoveries we have obtained via judgments, awards and settlements on behalf of our clients exceed $40,000,000.
When investors contact our firm they can expect prompt attention, and a detailed analysis of their issues.  Typical claims that we are asked to review  involve "unsuitability (where a financial advisor makes investment recommendations that are inconsistent with a customer's investment objectives), claims for "churning" (where a broker enters into an excessive number of trades for the purpose of generating commissions), claims involving illiquid investments such as private placements (I.e., real estate investment trusts, limited partnerships, equipment leasing and oil and gas drilling programs) as well as claims for violations of state securities laws, which often provide investors remedies like attorney's fees and interest, if they are successful on the claim.
FINRA's rules require that all investment recommendations made by licensed financial advisors be suitable in light of a customer's needs, objectives and risk tolerance. In addition, all registered representatives are required to be properly supervised, with periodic inspections and reviews by qualified supervisors, whose job it is to vigorously investigate suspicions of wrongdoing (red flags).
If you suspect that you have been the victim of investment fraud, or had a financial advisor recommend unsuitable investments to you, call us today for a free, confidential consultation at (702) 380-3131.