Cornerstone Wealth Management hit with FINRA award.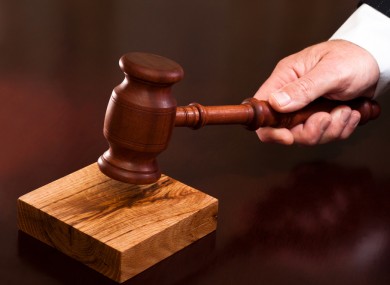 In June, 2015, a three member FINRA arbitration panel sitting in San Diego, CA issued a $176,500 binding arbitration award against Cornerstone Wealth Management and Chris Meacham, which included $90,000 in punitive damages.
The underlying matter involved an investment in Scripps Investment Mortgage Fund.  The Claimants allegations were that Chris Meacham and Cornerstone mismanaged a customer account, breached fiduciary duties, failed to follow industry rules and standards and made intentional and negligent misrepresentations. The causes of action pertained to Meacham and Cornerstone's sale of the Scripps fund which invested in risky second, third and fourth trust deeds and high-risk construction loans, when the offering materials represented that the fund invested solely in first trust deeds on real property.
After a five day arbitration hearing in May, 2015, the arbitration panel rendered their decision and awarded the customers $86,500 in compensatory damages, and $90,000 in punitive damages against  Cornerstone and Chris Meacham.
As a result of this award The Law Office of David Liebrader has opened an investigation into Cornerstone Wealth Management and Chris Meacham.
Chris Meacham's broker check lists five customer complaints over 31 years in the brokerage industry..
Cornerstone is an investment advisor firm based in San Diego
FINRA Code of Arbitration Procedure section 12904 governs the issuance and payments of awards. Key provisions of the rule are that the award may be entered as a judgment in any court of competent jurisdiction, after a motion to confirm the award is filed pursuant to state or federal law. Furthermore, unless the applicable law directs otherwise, all awards rendered under the Code of Arbitration Procedure are final, and are not subject to review or appeal. Grounds for overturning binding FINRA arbitration awards are extremely limited.  Cornerstone Wealth Management had thirty days to pay the award, or to seek to have the award vacated.
If you are the victim of investment fraud, or if you have lost money investing with Cornerstone Wealth Management please call The Law Office of David Liebrader at (702) 380-3131 for a free, confidential consultation to discuss your legal rights and options. Our firm takes cases on a straight contingency fee, with no money up front, and no money owed unless there is a recovery.
There is no charge for the initial consultation, so call (702) 380-3131 today to speak with an experienced securities attorney who will fight to recover your losses.
The Law Office of David Liebrader practices exclusively in the field of investment loss recovery. For the past 23 years, we have dedicated our law practice to assisting investors who have been victims of investment fraud via fraudulent and unsuitable investment transactions. During that time we have recovered money for over one thousand individuals, pension plans, trusts and companies. The recoveries we have obtained via judgments, awards and settlements on behalf of our clients exceed $40,000,000.