Allegis Investment Advisors' risky options strategy causes losses.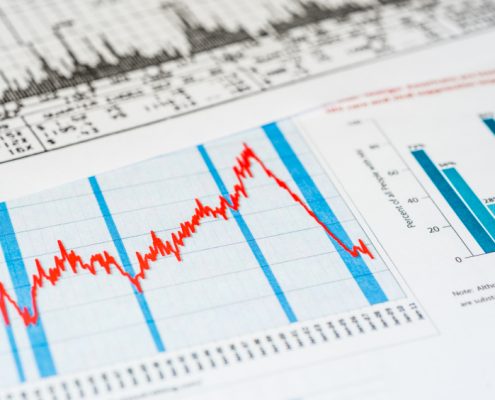 The Law Office of David Liebrader has opened an investigation into Allegis Investment Advisors' program of placing investors' funds into discretionary managed brokerage accounts that utilized a proprietary "options trading strategy."
The strategy consisted of simultaneously buying and selling "index options" based on the Russell 2000 Index. Allegis bought and sold identical quantities of "put options" at exercise strike prices below the then current market price of the index.
For investors, this meant potential profits were small, but potential losses were large. For every $8 of investment profits investors stood to gain, they risked losing $1,000.
In August, 2015 the Dow Jones Industrial Average began a decline that culminated in a steep selloff.  Allegis kept the options trading strategy in place during this time, even in the face of seriously uncertain market conditions. On August 21, the Russell 2000 hit the strike price on put options Allegis had sold, and on that day the options were exercised.
In the cases reviewed by our law firm, the exercise of the options proved devastating to the investors.  Allegis had purchased a total of 540 options for these clients — meaning that these investors were at risk of collectively losing $540,000, which represented a large portion of their investible assets.
Rather than a hedged strategy designed to produce small, but  predictable returns, the strategy employed by Allegis resulted in significant losses to these investors.
The Law Office of David Liebrader currently represents investors in claims filed against Allegis Investment Advisors. Information on the firm via the securities and exchange commission's website can be found here.
If you are the victim of investment fraud, or if you have lost money investing with Allegis Investment Advisors, please call The Law Office of David Liebrader at (702) 380-3131 for a free, confidential consultation to discuss your legal rights and options. Our firm takes cases on a straight contingency fee, with no money up front, and no money owed unless there is a recovery.
There is no charge for the initial consultation, so call (702) 380-3131 today to speak with an experienced securities attorney who will fight to recover your losses.
The Law Office of David Liebrader practices exclusively in the field of investment loss recovery. For the past 23 years, we have dedicated our law practice to assisting investors who have been victims of investment fraud via fraudulent and unsuitable investment transactions. During that time we have recovered money for over one thousand individuals, pension plans, trusts and companies. The recoveries we have obtained via judgments, awards and settlements on behalf of our clients exceed $40,000,000.